Eyebrow tinting has become mainstream. We look at our unruly brows and empty space and immediately set up a plan to tame those pesky flyaways and fill in the gaps. But finding the right brow tint for your brows can be a Herculean feat. Here's a breakdown of everything brow tinting - how to choose the right eyebrow tints, work with existing brow hairs, and making your brow area flawlessly gorgeous.
Finding Your Eyebrow Tint
Are you looking for eyebrow tinting that make a bold statement or a subtly simple? That's your first step in choosing your color. If you want to go understated, opt for a brow tint that is as close as possible to your natural brow color. If you want your eyebrow tint to have a bold pop, then opt for a shade darker. This will give you darker brows that everyone will notice.
Brows Meet Skin Tones
Before you settle on an eyebrow tint, make sure that you take your skin tone into effect. If you're very pale, a darker shade might stand out too much. If your skin tone and brows are close in color, then a darker brow gel shade may be the right way to go. Play around with different brow tints to land on a color that complements your complexion perfectly.
Brow Tints Shouldn't Equal Hair Dye
While a brilliant brow tint will give your brow hairs a nice color sheen, it shouldn't look like you turned your brows into a painting project. Remember that you can always add more brow tint where it's a lot harder to take it away. Start with less, pull back and do a mirror check. Call it wrap or add and repeat from here.
Eyebrow Tinting (with the right brow gel) Tames Wild Hairs
Brow hairs often get out of control. And while a visit to a good brow expert may be in order, it doesn't stop wild hairs from sticking up at odd angles or not following the hair pattern of the rest of your brow hairs. That's where your brow tint should do double duty. Look for a product that serves up eyebrow tinting realness and smooths and tames hair at the same time.
Your Sparse Brows Crave Brow Tinting
If your own brows need some filling in, then eyebrow tinting is the way to go. For thicker brows, make sure to pat your brows completely dry. Leaving your brows wet is a sure way to make a mess and get your eyebrow tint all over your face. It also leaves nothing for the product to adhere to. Go with small, short strokes to create the appearance of fine hairs, which will fill in your brows and make them look fuller. The goal? Natural brows.
With or Against the Grain
Brows, like the rest of your hair, tends to grow in a specific direction (save those renegade hairs). Tint your brows with the hair pattern if you want to go more natural. If you want big, fluffy brows, apply the product against the grain of your hair. Don't overdo - you want to still see skin underneath with your brow tinting.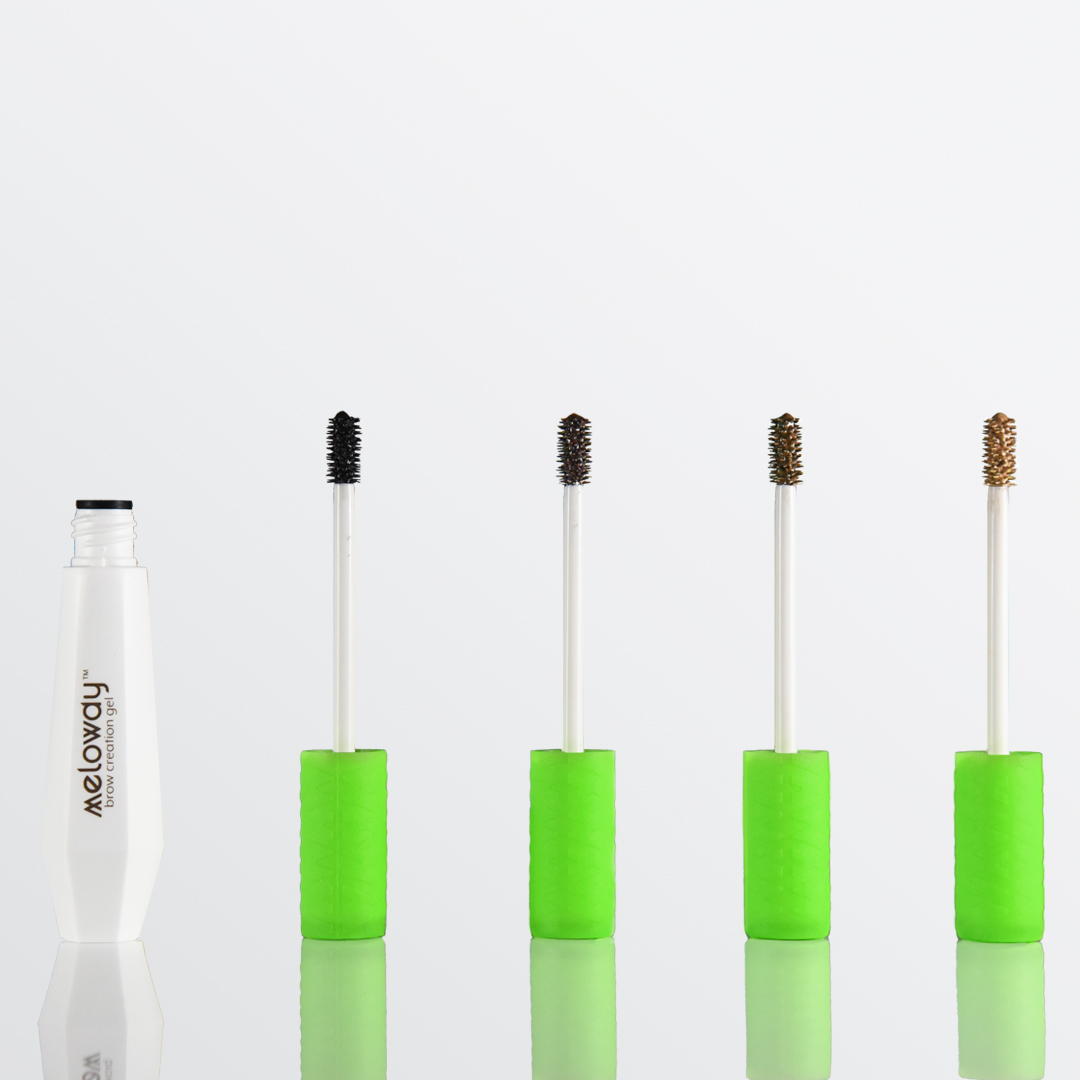 Shop It
For the best brows, go with Meloway Makeup's Brow Creation Gel. This vegan product is award-winning and a makeup artist favorite. The patented brush and vitamin, fiber-enriched formula instantly fill and thicken for full and fluffy brows, holding them in place all day long. It's also great for sensitive skin.
This must-have beauty product works on all hair including gray hair. Four awesome colors give you plenty of options - Hot Honey (for blondes or lighter brow hairs), Dirty Chai (for light to medium brown), Molten Chocolate (for dark brown brows) and Licorice Tease (for Snow White jet black). Meloway's products work perfectly with your natural color, giving you fuller looking brows.
Now that you've learned all about eyebrow gels, you can skip your next eyebrow tinting appointment and give yourself this beauty treatment like the brow expert you are.