Make These Five Lipstick Colors Your Best Friends This Season
It's been all over the place – bold lips have made a bold comeback for Spring. That's making it feel even more auspicious that we've just launched our capless Hi-Rise Lipstick in 16 gorgeous and, dare we say it, sinfully sexy shades. To help you get down to the super-statement lipsticks that you want to serve up this season, we've pared out offer down (and trust us it wasn't easy). Here's five powerhouse lipsticks to add pop into your everyday routine or add a special pucker to your night.
Pomegranate Punch. If you're looking for a red that's got a little bit of wicked and a lot of sass, add our Pomegranate Punch to your lipstick musts. Swipe on your lips for a night at a hot new club, or outdoor drinks where you want to get your flirt on. It's just the right mix of mysterious, sexy, and confidence. Serving up: Veronica Lodge.
Pink Lotus. If you're going to go pink, go all out with this neon statement lipstick. It takes ultra femininity and goes a bit retro. When you're feeling the playful ingenue who underneath it all is simmering with passion, this is the color to go for. Pink Lotus works perfectly for the standout selfie or the ultimate rockin' party. Tint up your lips and get ready for some major lovin' (or lust if that's what's on the menu). Serving up: Elle Woods.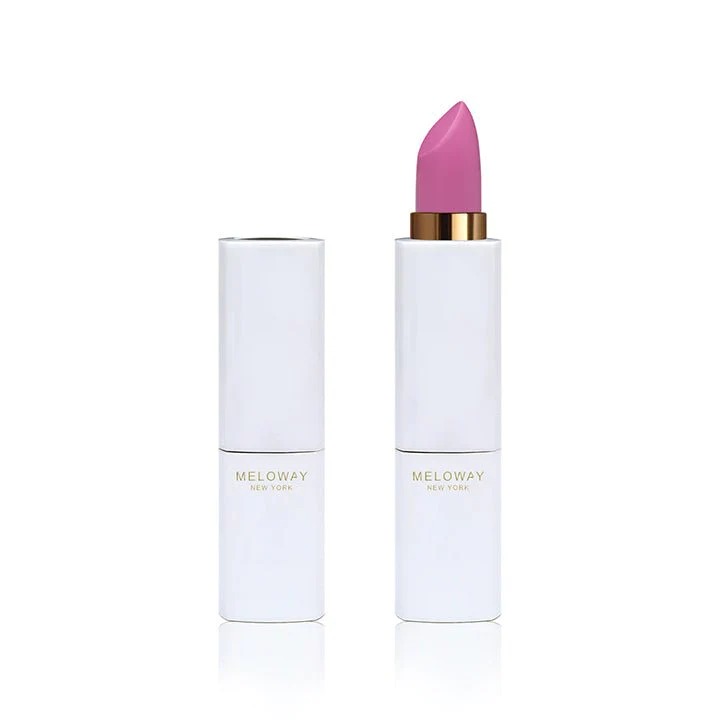 Berry Cool. Perfect for when your latest squeeze goes high culture on you. Whether you're being dragged (we mean racing) to the symphony, eating at the trendiest restaurant, or pairing it up with the sexy little black dress for a cocktail party, Berry Cool keeps you delightfully stylish with a touch of haughty elegance. And if the night turns into day, it also works perfectly with jeans and a tee shirt. No one said that going highbrow needs to be boring. Serving up: Blair Waldorf.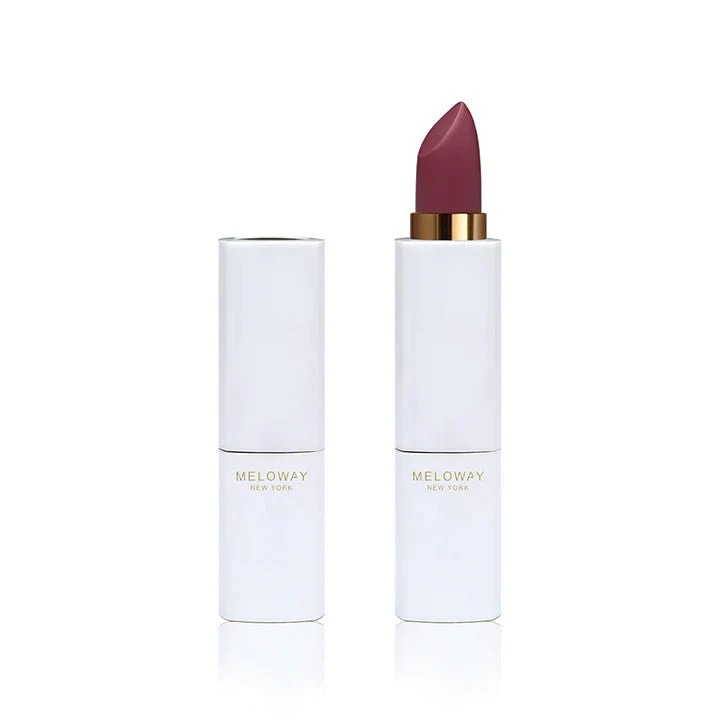 Brown Eyed Girl. Sometimes you're feeling sultry with a serious edge and that's when you need to twist and apply Brown Eyed Girl. Maybe it's sitting at your neighborhood wine bar, absentmindedly batting your eyes, or going out with friends and wanting to toss in a little attitude. Whatever the sitch, you need a dark brown lip to say, "I'm strong, independent, and I like to be on top". Serving up: Natasha Romanov/Black Widow.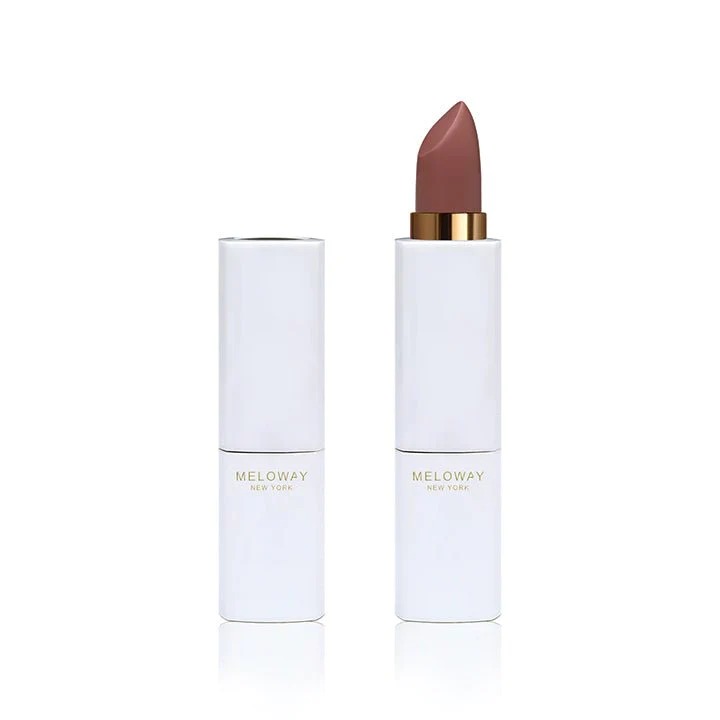 Iced Cappuccino. Not all ice queens need to wear blue. When you've had enough of the week and want to play it cool and give off a "not today, Satan" vibe, swipe it on and hit cold simmer. Maybe you're at the local coffee shop with a book or taking a Spring stroll in your hot new Magda Butrym (or knockoff) heels. Wherever you are and whatever you're up to, Iced Cappuccino will make sure that the only people in your space are those lucky enough to be granted an audience. Serving up: Cersei Lannister.
Shop our perfectly pigmented, deliciously hydrating matte all-vegan lipstick at melowaymakeup.com. They're packed with natural peptides for fuller, healthier, moisture-rich lips with zero parabens. and zero mineral oil.